Sheriff Operations ramp up across the state
Published on 18 Jul 2019
Sheriff's officers hit the road again last week as part of a state-wide focus on enforcement operations.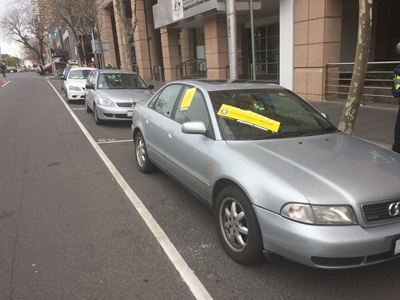 Officers from Melbourne and Laverton used four vans equipped with Automatic Number Plate Recognition (ANPR) technology to detect people with outstanding warrants.
The operation identified 14 people with almost 100 outstanding warrants valued at close to $35,000 who were encouraged to clear their debts. Seven people paid more than $8,200 on the day to finalise their warrants.
It's just one of many enforcement operations conducted since April, which have collected more than $846,000 from individuals to settle more than 2,587 outstanding warrants.
Sheriff's officers have also conducted a number of roadblocks since November 2018. These operations which have identified almost 497 warrants valued at more than $176,000. As a result, 50 people have paid almost $51,000 to finalise 155 warrants. A further 13 individuals signed up to a payment arrangement to pay their fines in instalments.
More than ten roadblocks are scheduled for this month as the Sheriff's Office continues to expand enforcement activities.
If you have an outstanding fine, contact Fines Victoria or learn more about your options online, including requesting a payment arrangement, applying for a payment extension, requesting a review, nominating the responsible driver or choosing to have the matter heard in court.
Return to the top