Fake fine alert
Published on 01 Jun 2018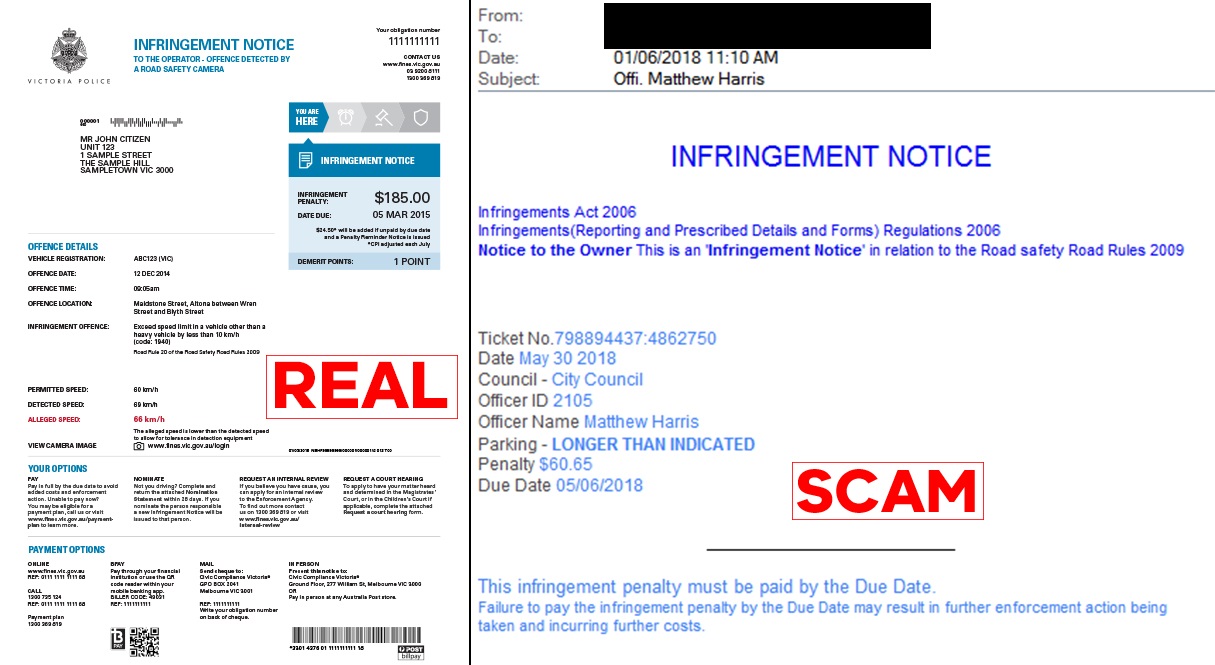 Another email scam is doing the rounds and motorists are being warned to be on the lookout for fake traffic and parking infringement notices dropping into their inboxes.
Scams of this nature intend to fool people into paying the fine, disclosing their personal banking information, or download a virus that could infect your computer and providing scammers with access to personal files. Victoria Police never send fines by email - they are only issued on-the-spot or by post.
To check whether you have received a fine, you can contact Fines Victoria on (03) 9200 8111 (metropolitan) or 1300 369 819 (regional) 8am to 6pm, Monday to Friday (excluding public holidays).
Return to the top